I want.... a cape!
Have you noticed the return of the fashion must have this fall : the cape! And I want one!!!!
Avez-vous remarqué le retour de la cape dans les tendances de cet automne?.... j'en veux une!!!
The thing is to avoid the fashion faux pas and not to look like the Red Riding Hood nor Wonder Woman...
Reste à éviter le faux pas, le style ringard ou bien le look Petit chaperon rouge ou encore Super woman!
well, all I have to do is not to choose a red fabric, haha!
Il faut juste éviter le tissu rouge, ha!
Some months ago I purchased this sewing pattern on Etsy
Quelques mois auparavant, déjà atteinte par cette lubie, j'avais acheté ce patron sur Etsy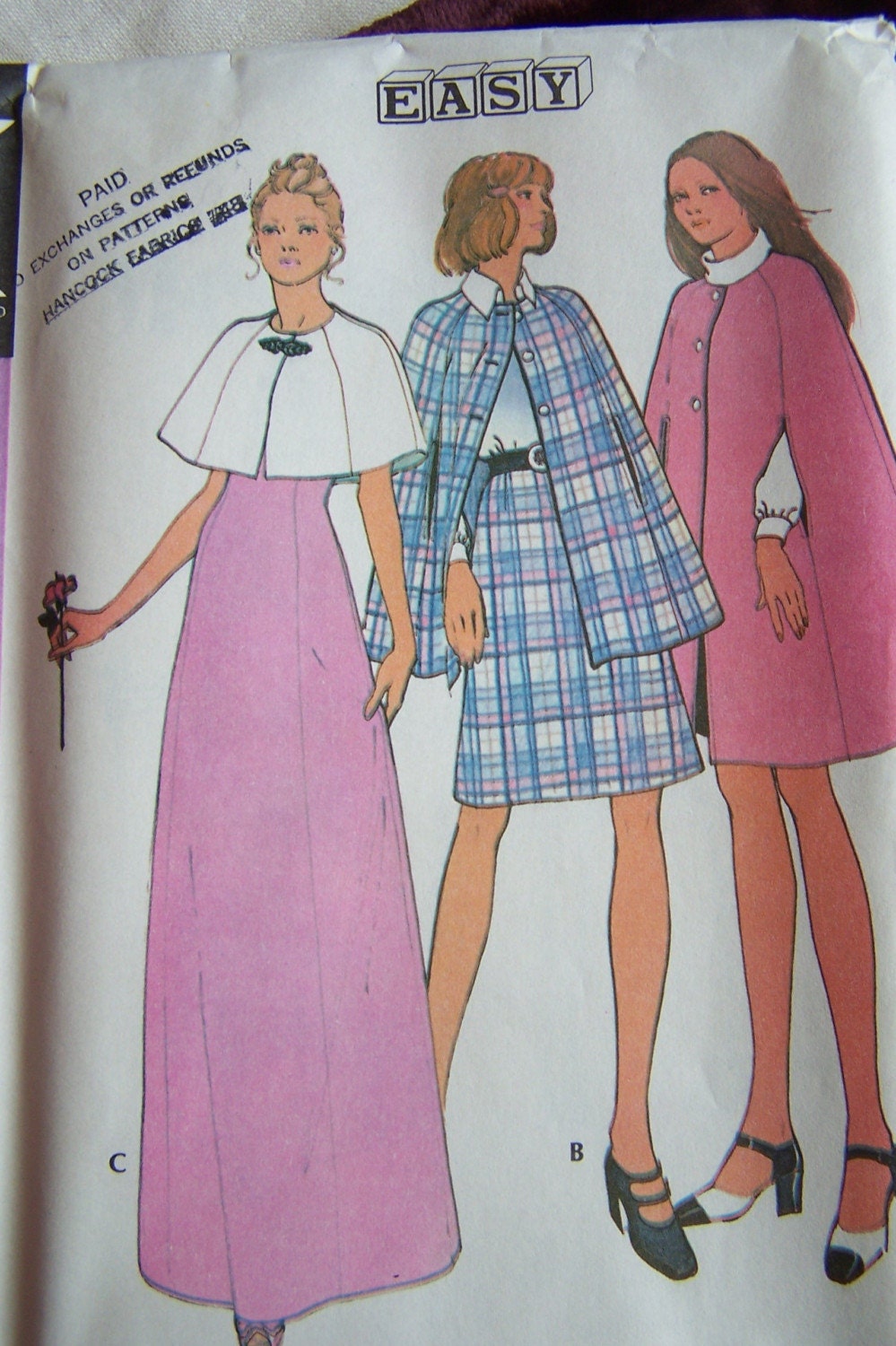 and rest assured I won't choose a pink or blue plaid fabric neither... but a heavy tweed would be nice, what do you think?
Rassurez-vous, je ne choisirais pas non plus un tissu rose ou à carreaux bleu... mais une laine épaisse pourrait être pas mal, non?