Creative space... studio improvement and bangles
Travail en cours... atelier en évolution et bracelets
Un p'tit tour à Bordeaux et hop! Un nouvel établi de pro, un micromoteur (le même engin que chez votre dentiste préféré), un chalumeau de bijoutier avec soufflet et crapaud....
A road trip to the south of France and I come back with a new jeweler bench, a professional torch, a professional hand tool (the same as your favorite dentist)...
et un LAMINOIR!!!! J'en rêvais je me le suis offert!!!
Bon du coup c'est à nouveau le bazar dans mon atelier pour faire rentrer tout ça, surtout que ce n'est pas tout, il y a encore plein de nouveaux outils, sisisi! C'est Noël!!! Fini de faire joujou, maintenat j'ai du matos de pro!
and a ROLLING MILL!!!! I had dreamt about it and now it's mine!!!
So now my studio is again an absolute mess (not seen on pictures). Because I have to make room for all these new tools! And there's some more small hand tools... It's Christmas actually! Now I'm a grown up with grown up tools!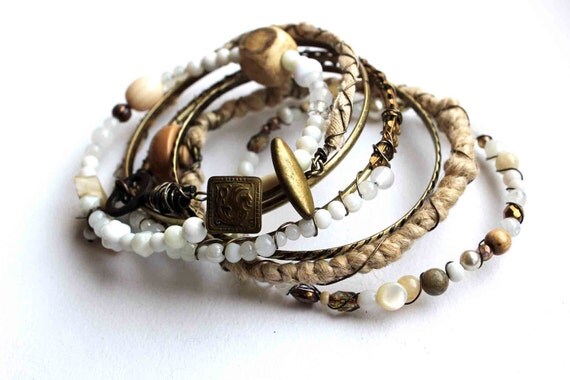 Meanwhile I have been experimenting and playing to make some bangles... Not quite grown up, hehe! Here is the first batch, it was so much fun that maybe I'm gonna do some more....What do you think?
Here they are.
Entre temps, je me suis amusée à faire des bracelets... Voici le premier set de 7 bracelets, inspiration ethnico-bobo-urbano-rustique! Rien que ça! Tellement fun que je vais probablement récidiver...Qu'en pensez-vous?
Ils sont là.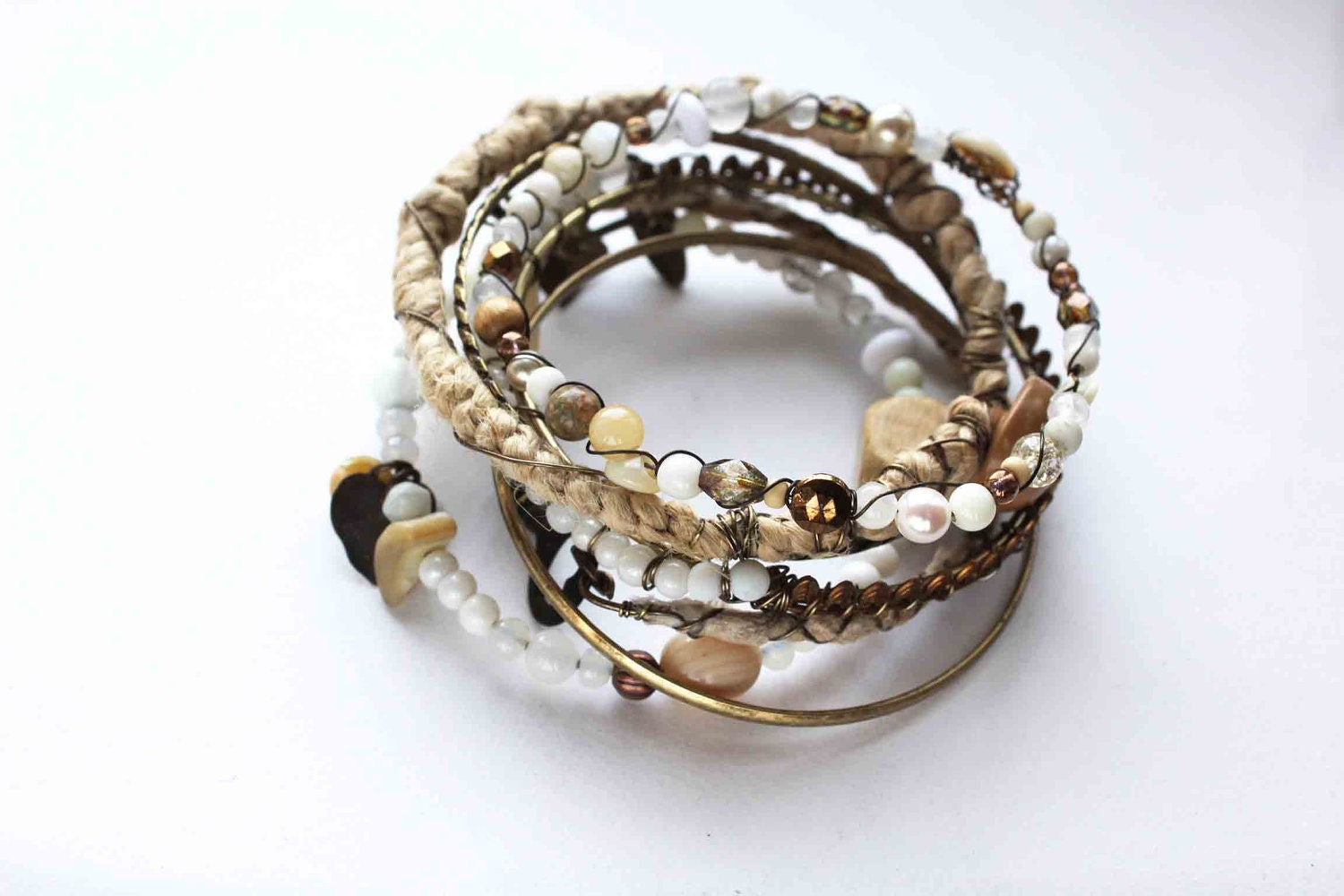 For some more creative spaces, have a look there!
http://ourcreativespaces.blogspot.com/