First flower for the spring
Première fleur du printemps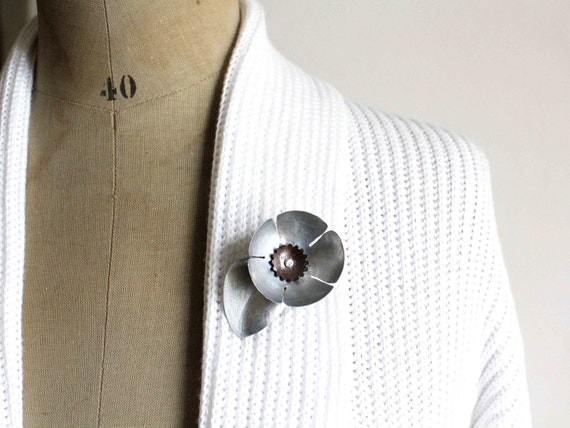 Back to basics... Aluminum and brass to form a flower and its leaf on a pin.
I like how the flower is minimal and yet rustic, not too polished, not too neat... or so I hope, because I've got a problem with the polished, it seems I'm flirting with it and yet I don't like the neatness. I can't do neatness, and I struggle against it....Psychoanalysis my friend, it's all linked to my mother, of course, she was always pursuing me saying I had to tidy myself, I always, and still, have something "wrong" -she would say- in my look or in what I produce... but enough self-prospection for today... The following for the next session!!!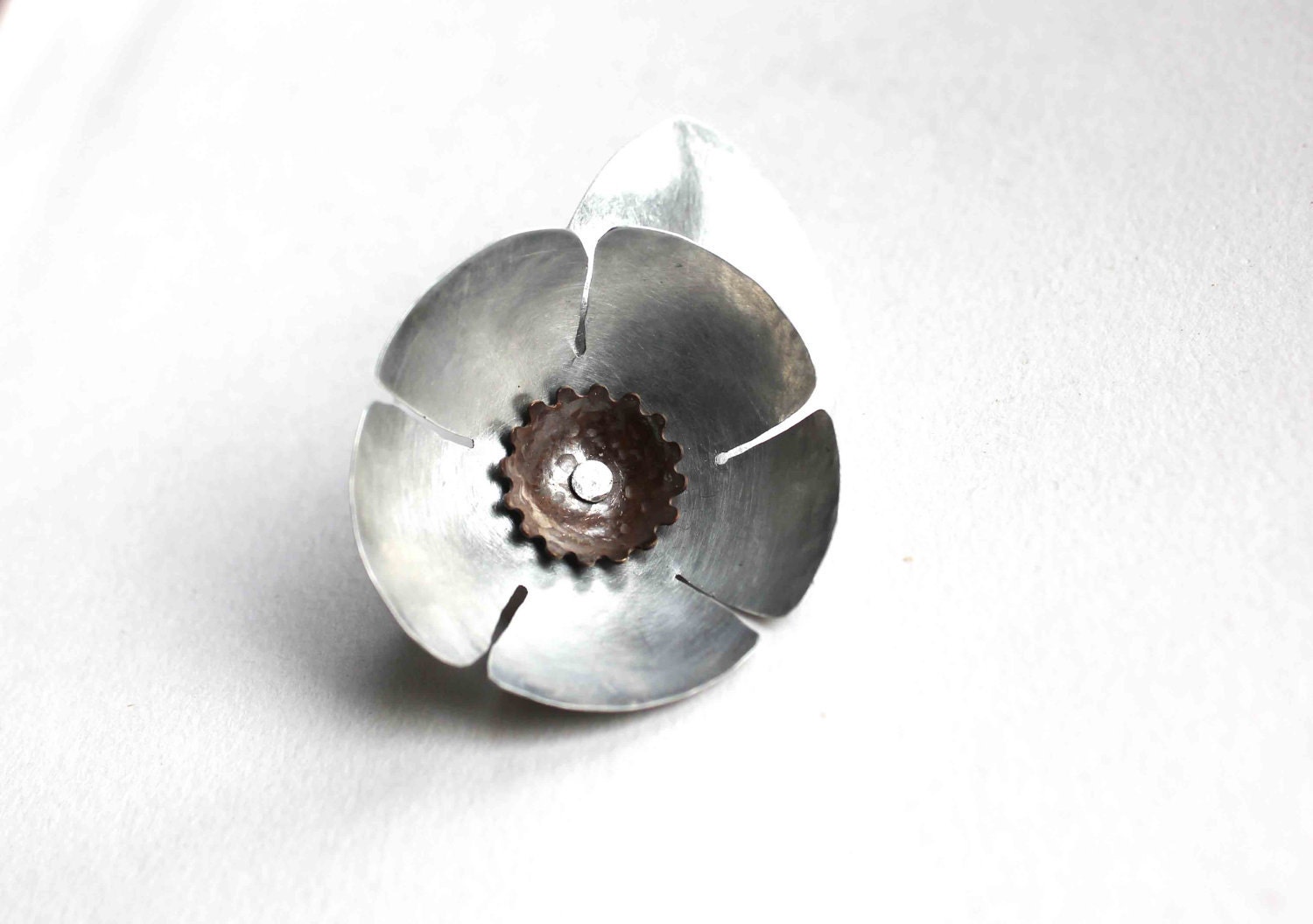 Retour à mes premières amours, les fleurs et l'aluminium. Simple.
Une fleur pour le printemps! :)