Shop updates
Des nouveautés
The two first pairs are exclusively available in the local shop in Saint-Nazaire.
Les deux premières paires sont disponibles en exclusivité à la boutique Le Comptoir des Créateurs, rue de la paix et des arts à Saint-Nazaire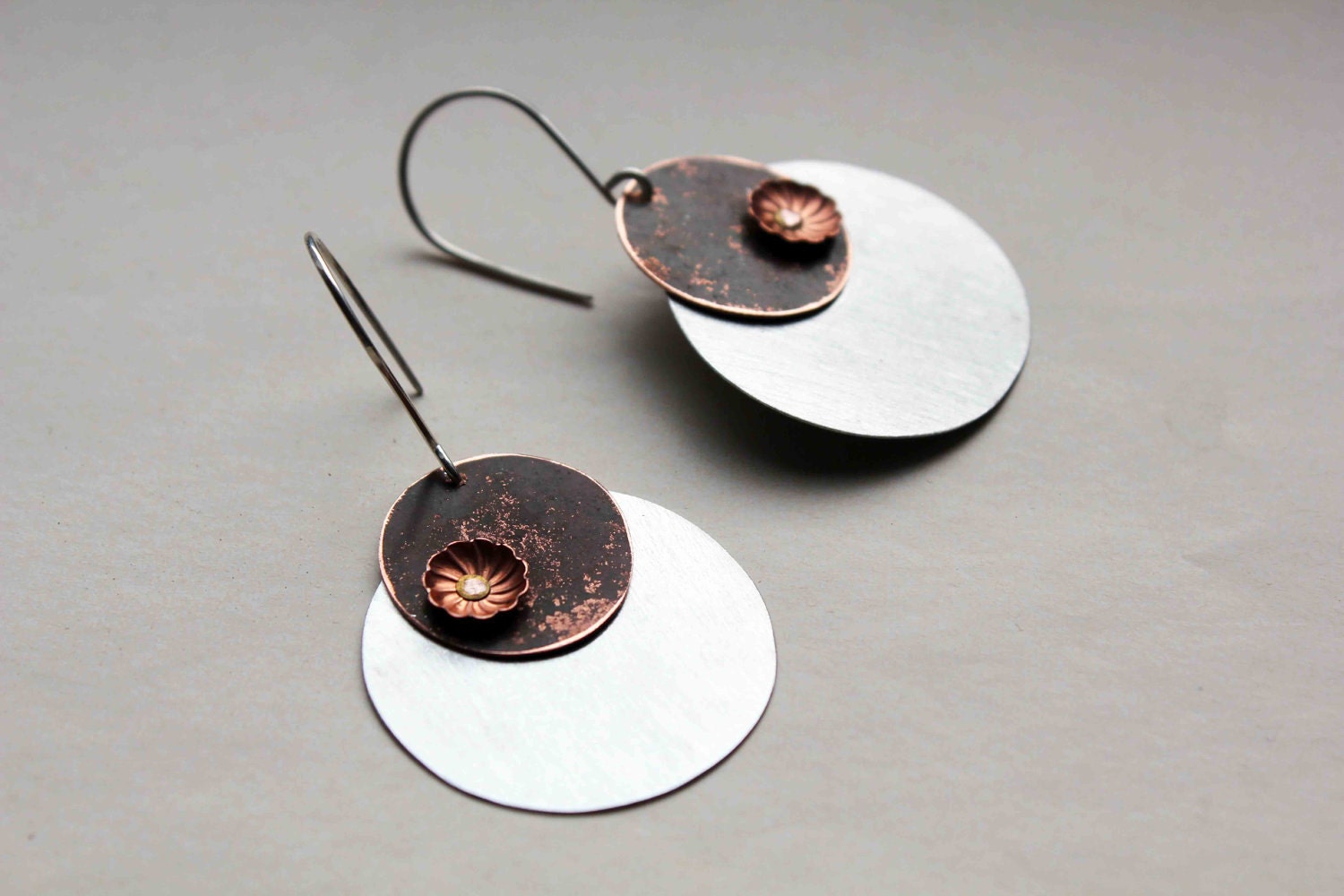 These I've named them Waterlilies as the patina copper forms like a little pond. You can also find them in my
Etsy shop
.
J'ai nommé les boucles d'oreille ci-dessus Nénuphars, le disque de cuivre me faisant penser à une pièce d'eau sur laquelle pousse un nénuphar. Elles sont disponibles également au Comptoir des créateurs et sur commande par internet.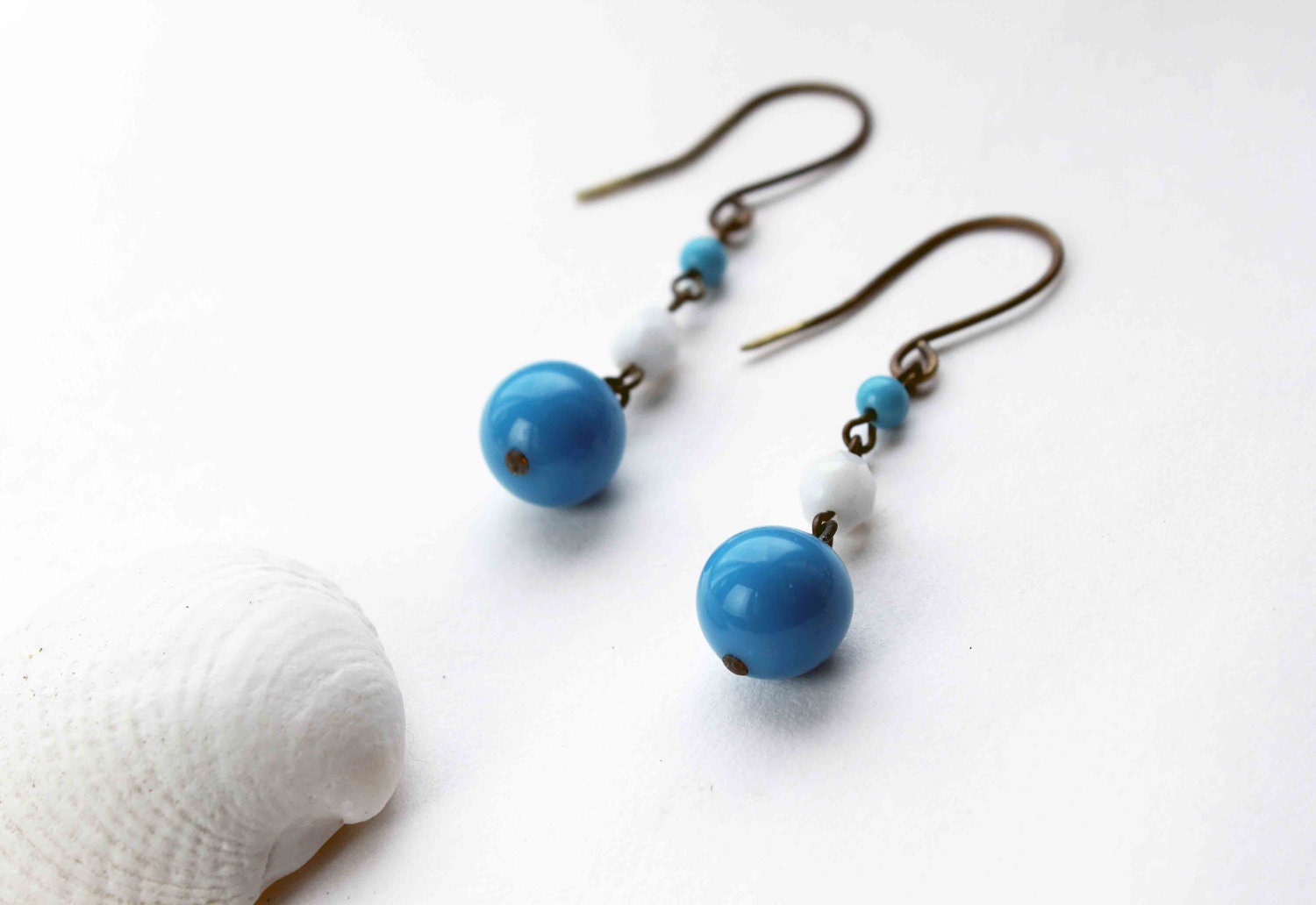 These are
back in stock
for the summer, very simple, a little retro, I love their deep royal glass beads! Vintage glass beads of course.
Ces boucles d'oreille sont à nouveau en stock. J'aime leur côté retro et "croisière". Parfaites pour l'été.