This and that
Pêle mêle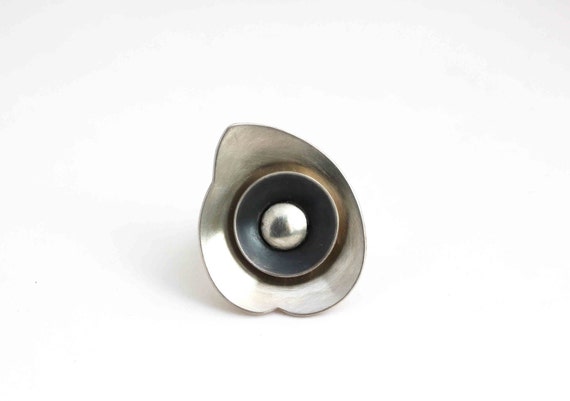 A custom order that are in its way to Australia. The first adjustable ring I made, sterling silver and black patina.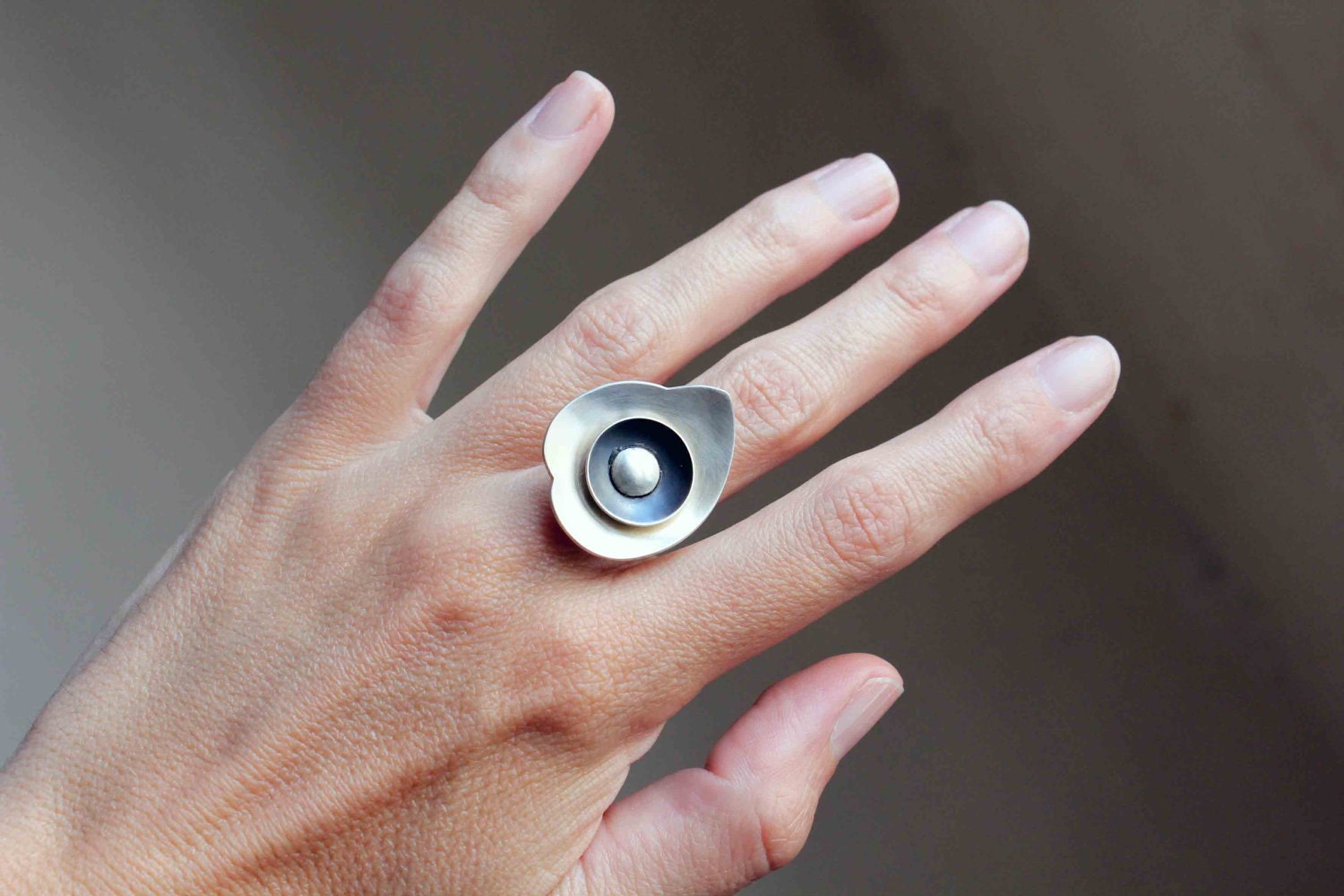 C'est la première fois que je fais une bague ajustable, plus de problème de taille ou de doigts qui gonflent :) C'était une commande particulière, elle est en chemin pour l'Australie.
Entre deux commandes, j'aime pouvoir laisser libre court à mes envies soudaines. Ce collier est né de cette façon. Un assemblage d'éléments anciens, des bijoux récupérés, modifiés, des boutons anciens en nacre, un losange en ivoire ancien et une cordelette tressée par mes soins en ficelle de lin. Le tout donne un collier unique, délicat et rustique à la fois, j'aime jouer sur les contraires et les contrastes.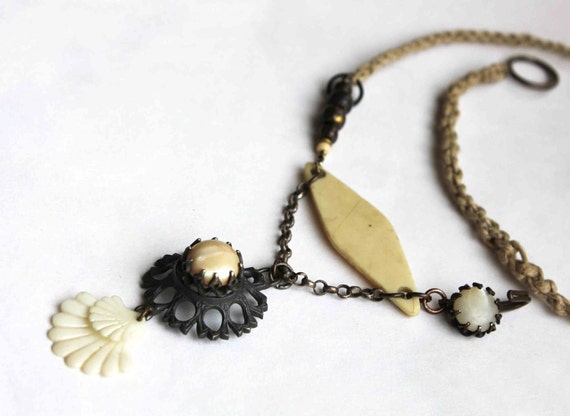 In between two custom orders, in a sort of hurry I made this necklace On the Way to Compostelle an assemblage with vintage reclaimed parts, antique mother of pearl buttons, an antique ivory losange and some vintage lucite shells Saint Jacques in french. The cord is hand knitted by my two hands from a flax cord. I quite like the mix between rustic and delicate.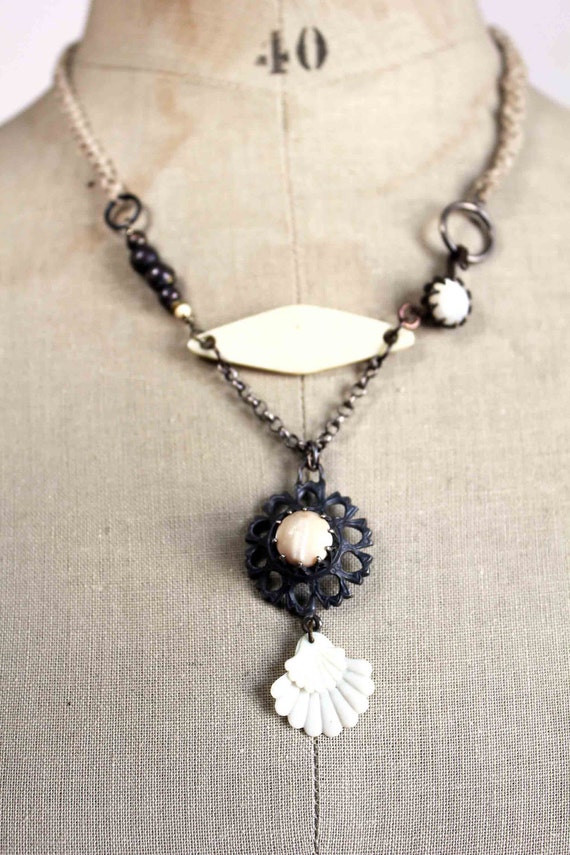 (and can someone tell me why suddenly I can't center this picture? argh...)
and last weekend we were on the north coast of Brittany, Saint-Lunaire, with some dear friends... The pictures are pairs, each second is a close up from the first...
et le week-end dernier, nous avons passé de délicieux moments à Saint-Lunaire, les photos vont par deux et la deuxième est un agrandissement d'un détail de la première...
Cherchez l'intrus
Look who's there
Deux hommes dans un canot
Two men in a boat
et pour ne pas être déçus de partir, la météo nous a encouragé...
a little weather push to give us strength to go back home